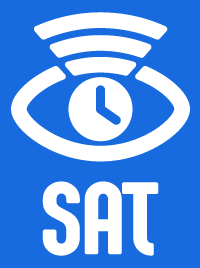 "Smart Attention Tracker" (S.A.T.), a Fi-WARE based solution that measures the time spent by people either physically in front of an artwork at a design expo, or a painting at a museum etc.
More generally, it is a tool that registers how many people pass in front of something and how much time they spend looking at it.

S.A.T. is accompanied by a dashboard and reporting platform that helps you track measured data, store them and perform advanced analyses on them.